PHOTO BOOK
WORLD YOUTH DAY 2016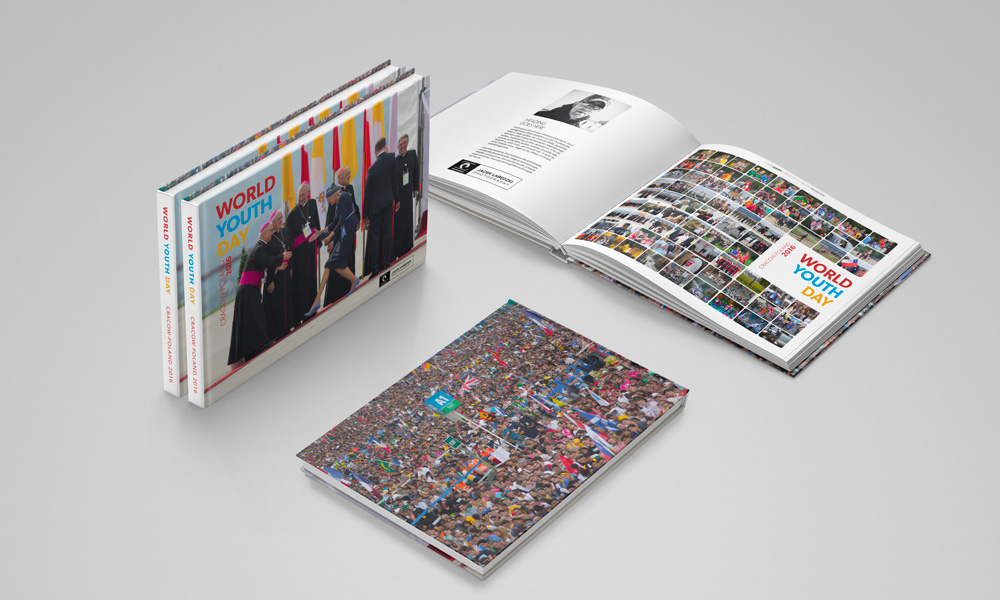 The World Youth Days, that took place between 26th and 31st July 2016, was a grand and absolutely exceptional event. Almost three million faithful from 187 countries all over the world attended the event. It was a communal and amazing spiritual experience uniting people, notwithstanding their race, nationality, origin or faith. My photographs are close-ups of events where man plays the lead. I tried as best as I could to capture the atmosphere, the enormity of emotions and the multicouloured crowds accompanying us at the airport during the welcome ceremony organised for the Pope, along the streets of Krakow, at the common grounds of Błonia as well as at Misericordiae Campus in Brzegi. This album is a collection of my observations, coincidences and chances. It includes photographs which record split seconds that are to serve as memories and be pleasant to the eye.
World Master Athletics Championships Indoor
PHOTOS, eBOOKS & BOOKS
TORUŃ 2019
click on the picture and see the album
Indoor World Athletics Championships Masters (WACM) are organized every two years. Only men and women who are over 35 years of age and who are medically fit can participate In the WACM Championship.
The whole event will last 7 days, from 24 to 30 March 2019 and will take place In Poland, In the historic city of Torun. With more than 4,000 players registered for the tournament, the largest ever registered for the International Indoor European Masters Championships (Masters). The first day of the competition on sunday 24 March took place In full capacity. Torun – European City of Culture and Sport In 2019 has already hosted a very successful European Masters Athletics Indoor on the same superb track In 2015.
Photos from this excellent, full of Impressions and emotions, sports event will be presented In several digital e-books, which in the final stage will result In the creation of a printed photo album. The album will be available for ordering on my website dedicated to this event and on the official Camerapixo photography magazine website.
I cordially Invite you,
Jacek Łabędzki
More Projects
 • PHOTOGRAPHY •